Almost every week or two, we hear news of online games dropping the subscription-based model that has been the standard in determining quality products and long-term [content] support. However, this is no longer the case since a few years ago especially when NCsoft subsidiary Arena.Net introduced Guild Wars (and recently Guild Wars 2) as a Buy-to-Play online game.
They have stood their ground that the B2P model is the new standard and the new way to attract loyal customers and earn even more than what P2P and F2P games are getting. Guess what? Funcom's The Secret World massively multiplayer online role-playing game made the switch, and it marks the beginning of the end of the subscription-based model.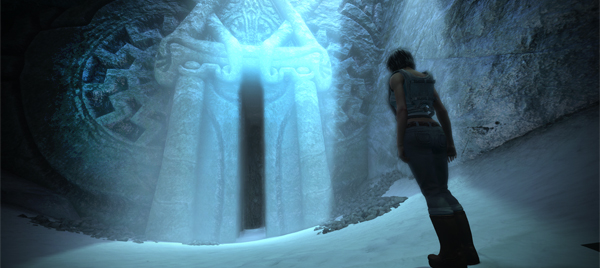 Follow up:
Funcom's The Secret World is one of the top MMORPG today. In fact, they released four major content updates since its launch and the 5th one is going live anytime this month (before 12-21-12 for sure).
With the switch from a subscription-based online game to a buy-to-play model, TSW is now attracting more attention and players than it ever did before. I for one lost interest after it was revealed to be a pay-to-play game, but now? I am going to buy the game and start playing soon.
The game is available for U$30/€30/£24.99 on the market today. You can get your copy here [US] or here [EU] and have it shipped. If you buy and activate your code before the 31st of December, you will also receive Issue #5 and an Initiate Pack (which includes strong starter weapons, a Blood Raven pet and extra social clothing).
However, if you are the type of gamer that wants to support the developers more than buying the game and playing for free forever (or more accurately, for as long as the company is alive), then you have the option to get a "Membership" package.
This "Membership" option will make you a monthly subscriber of the game, for the same cost as before, but with benefits. If you ask me, it's a way of saying thank you for supporting them even though you have an option of to play free.
The package includes the following:
Time Accelerator: A clickable item which increases experience gain for defeating monsters by 100% for one (1) hour, with a 16-hour cooldown (only usable by Members and Grand Masters)
$10 worth of Bonus Points given out every month
Item-of-the-month Gift given out every month
10% discount to everything in the in-game store
The Grandmaster pack includes all the above benefits plus an additional 10% discount to everything in the in-game store giving you a total of 20% discount combined.
Good eh? Some would say that it has become a pay-to-win setup but I disagree. As long as they do not offer items from the in-game store that provides major boosts or advantages to "paying/spending" customers, then it is not a pay-to-win game. The Time Accelerator bonus is barely a pay-to-win item. So let's not jump to that conclusion.
For me, and I'm sure many of you will agree, this proves that the buy-to-play model is indeed the new standard, the new way to run an online game without sacrificing great quality content patches (and expansions).
Expect more games to follow suit, buy-to-play is the future.
---
For more information, you can read the official announcement here and read the FAQ here.
In General
blog comments powered by

Disqus